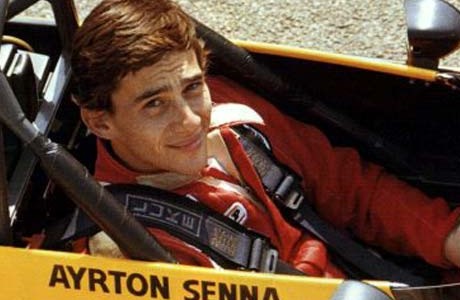 What do Lewis Hamilton and Ayrton Senna have in common? Of course, there is a lot of similarities between the two and as the 2016 Formula One season has come to a close it is only befitting to recount Senna's greatness on the track now that Hamilton who grew up admiring the Brazilian has finally managed to win the Brazil GP. It had remained one of the few tracks he had not won and of course, he gave an effusive tribute to his hero after the race.
The Record Breaker
To appreciate how great Senna was consider this; 161 Grand Prix starts, 41 wins, 3 world championship titles and 65 pole positions. This is something Hamilton who is chasing a 4th title wants to match. In fact, Senna remains a superstar whom every driver wants to emulate though only few can match his genius on the track.
Senna was a demigod in Brazil and his name was renowned throughout the world. Probably the only other racer who has come close to matching the Brazilian's global appeal is Michael Schumacher. There was a determination to conquer that drove Senna to push boundaries and probably his demeanour sometimes pushed him to risk his life.
The Greatest Rivalry
While many people have mentioned Hamilton's rivalry with Nico Rosberg as epic, this is trying to rewrite history. It is true Lewis and Rosberg have had the occasional spats on and off the track but Senna's rivalry with Prost is legendary. This rivalry was to come to a climax at the Japanese GP in 1989 on October 22. That year Prost had a 21 point advantage over Senna and coincidentally they were driving for McLaren.
It was inevitable that Senna and Prost were going to get into trouble and surely they did in a collision that left them both out of contention. Well, Senna was never one to give up and he went back into the race and showed just how skilled he was beating the entire field only to be disqualified and fined for cutting a chicane while restarting.
The rivalry might have started in 1984, but it was in 1989 that things came to a boiling point and this was to define Senna's driving in future. In a documentary about his life, Prost was quick to say that while Senna was a good racer he always took it too hard on himself. For the Brazilian, it was a win or nothing.
The Greatest Departs
He was a risk taker and a skilled magician on the track. This is one thing everyone agrees about Senna. In 1994, he finally had his hands on the winning car and he was a sure bet for the championship. However, at the notorious Tamburello corner in Imola, he crashed and the head injuries suffered led to the great loss of talent at only 34 years.
Can the Hamilton-Nico rivalry give the world another Senna? Well, we will see what happens in 2017.